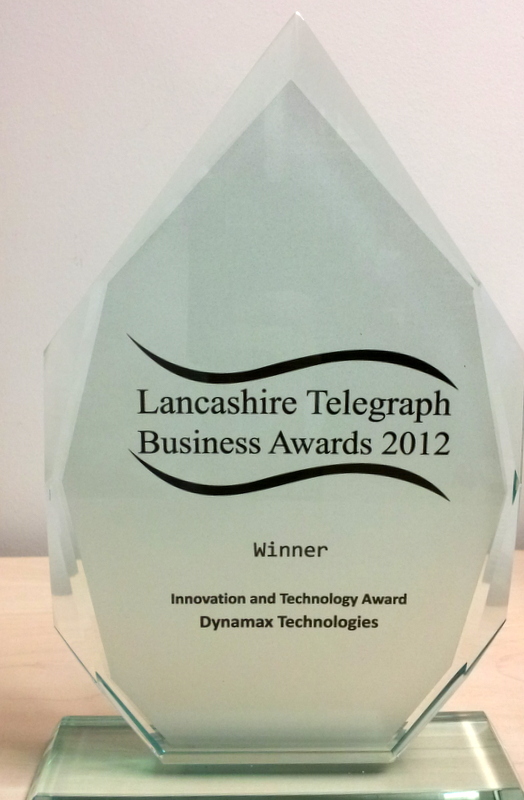 Here's the new shiny award that we won on Friday night as the Lancashire Telegraph handed its 2012 Business Awards to the best- performing businesses across the region.
We were honored to be nominated and then chosen winners of the Innovation and Technology category for our latest projects (see the National Exhibition Centre's bus shelter displays powered by our POVng and Rohan's in-store screens run by digitalsignage.NET among other) and our endeavor to make digital signage available to companies and institutions of all sizes.
As we are removing the once unavoidable barriers such as cost and technology (more about this later) we are glad to see establishments, small and large using digitalsignage.NET to run networks of any size according to their communication needs.
Howard Smith, Dynamax's Founding Director summed this up well on Friday saying: ''We are trying to bring the cost of technology down so it's affordable and within reach. Anyone wanting screens in a reception or factory area should be able to have them, not just the big guys.''
If you want to join us in bringing digital signage to the masses then join our partner network.
If you need to talk to us about your digital signage needs, just request a free consultation.
All in all, it's been a good year for us at Dynamax and we're glad to end it on such a positive note.