The New York City Times Square is still the most popular and well recognized modern-day monument. Ever wondered what makes it so attractive and popular amongst natives as well as tourists across the globe? Many people will argue for a few reasons like, maybe it is the people or the general vibes of the city. But the underrated reason that The NYC Times Square is so recognizable is because of all the colorful digital signage making it a happening place all during the day and even at night. It is the visual billboards that give the city its vibe of not ever going to sleep.
So what do these digital signs do other than increasing the city's attraction level? According to Shopify, an estimated 70% of shoppers said that they walked in a store after having seen a digital advertisement being displayed. With such impactful figures to prove the value of digital signs, one can't simply deny that many brands are now embracing these.
The Growing Impact of Digital Signage in Retail
So to further elaborate on how digital signage is valuable, let's see the growing impact it has on retail. It is one of the major advertising aspects of the coming of days.
1.    Tells your brand's story
First and foremost, it is important to differentiate that the one thing that a basic hoarding or billboard can't do for your brand is that it can't tell your brand's story. It can achieve all core objectives of marketing and advertisement by using great imagery, taglines, and even humor shots like sarcasm, puns, or by merely making it more attractive. But it can't tell the context of your brand's creation – something which is crucial to attracting customers on a personal level. Although when it comes to digital signs, brands are given a time fixation, yet still a moving video does wonder in comparison to billboards.
2.    Boosts foot traffic
Not everything digital is supposed to increase digital traffic and drive online sales conversions. Digital signs work for a completely opposite reason. They are considered most effective if they increase foot traffic. Digital signage helps the brands go creative with their advertising signs and campaigns. One of the best examples can be that right outside an outlet of leather goods. There is a screen that displays Hugh Jackman wearing the Wolverine leather jacket and showing it off from every angle. Now from a customer's point of you, that is impressive advertisement sure to increase foot traffic with every single one of your customers coming in to buy the jacket and try it on which in turn will lead them to buy it.
3.    Expands engagement and reach
Digital signs allow you to give creative freedom to your staff members. Instead of answering repetitive questions for customers, they can increase sales through skill-based marketing. Digital signs provide so much space for marketers to play with. From using robust product comparisons, price determination to suggesting associated services, there is a wide array of choices available when it comes to digital signage. Hence, those frequently asked questions can be answered by the screen display that uses flashy visuals to attract customers and, in turn, increase customer reach while the in-person interactions expand engagement as your staff is free to talk to them and hold conversations.
4.    Positive change in consumer behavior
Smartphones, tablets, and smart TV screens have immensely boosted the digital signage game. It is not only possible to create attractive video content, but it can be physically interactive too. You can use gamification in your content that allows the customer to earn reward points if they achieve a significant position while they interact with a basic game design around your brand. For instance, you are a stationery shop owner that recently installed a smart TV outside your display window for interactive digital signage. You can easily advertise cheap essay writing service UK by answering easy general knowledge questions. Which having answered incorrectly by your customer can lead them to hire your services and, if rightfully so, then allows them a deserving gift.
5.    Upselling and content-driven sales
Nowadays, content-driven sales force has increased significantly. People opt for products or services with which they connect or relate to on a deeper, more personal level. Such brands carry a significant advantage over other competitor brands as customers that are big on personalization, having relatable experiences to their purchases find it easier to be more loyal to a single brand than to go around exploring for a better product. It even puts brands under the spotlight for emotional attachment. As a customer find an emotional attachment to the brand, it becomes easier to slip up and hurt their feelings in the process.
6.    Double utilization of your online efforts
Now you don't have to worry about your Digi-efforts going to waste. That same content, along with the same animations and webpage design, can work for your digital signage. Whether it is a bigger one in the heart of the city or one just outside your outlet, your efforts would be recognized and that too twice.
7.    Decreasing costs
Once this advertising technique gets mainstream, the surge of equipment, technology, and skill will significantly bring advertising costs down. As your brand would no longer require separate efforts for online content and content generated for billboards, posters, and hoardings. You won't need an additional labor force to maintain it as well.
Conclusion
All in all, as rapid technological advancements happen and we move further along the digital timeline, we'll see hoardings and billboards give way to digital signs. Thus, it can be easily said making an investment and developing a strategy around it will not go to waste and bring in the rightful revenue.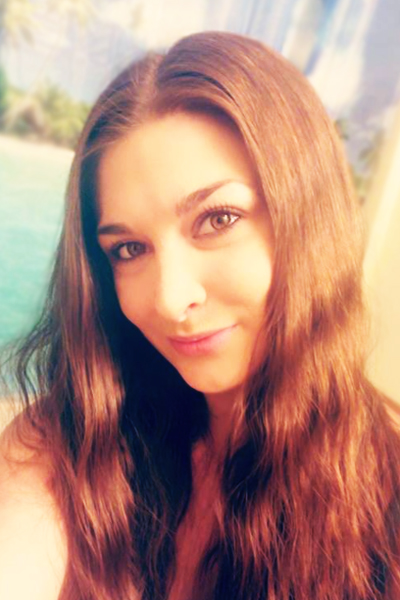 Author Bio: Claudia Jeffrey is currently working as Assistant Manager For Research & Development at Crowd Writer, research paper writing service UK providers. She has worked with bigger corporations as an advertising agent and has gained significant knowledge about all types of advertising. She shares her experiences and opinions online through her blogs.