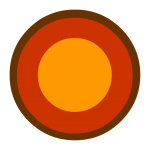 digitalsignage.NET Core edition
Brand new
Dynamax has recently launched a new version of its successful software for digital signage called Core edition.
The all-new Core edition software has been written in HTML5 and takes full advantage of what the web can support today. Our simple intuitive, yet powerful UI give users the opportunity to start small and grow at their own pace. Packed with features to allow this growth, the Core Edition provides a simplistic and user-friendly approach to running a digital signage system.
Why HTML5?
Our previous version was written in Adobe Flash, a technology that is receiving less and less support from the major browser providers like Google Chrome, Microsoft Edge and Safari. Our blog post called "Is this the final death of Adobe Flash?" tells of the potential security worries and vulnerabilities that could cause issues for users of this technology.
We took a decision to do a complete rewrite of our User interface and go full HTML5. This gives us much more flexibility in what we can do with the interface together with a much simpler and common programing language that the web is built on today. Our user interface can be used on desktop or tablet devices, allowing flexibility and portability to manage your network from anywhere.
Internet based information for example, weather, traffic, and social media can be leveraged, via clever widgets that will provide relevant and topical information to keep the viewers informed and entertained. Due to a common programming language, people with HTML5 web development skills can design web widgets for themselves, adding them to their own account, to create a unique look for their audience.
All new Designer
Our all-new Designer will encourage users to be come more creative in what they show on screen. The creation of zones is standard in many digital signage packages today, allowing users to divide the screen into zones, assigning different media to each of the zones. The new Core Edition retains this functionality; we call it "Pages", and expands on it.
The introduction of what we are calling "Collections" can turn a simple layout into an interactive one.
Users can create a collection of pages, linking each page to one another to create an interactive experience with multi layered media content. Static images become Touch points, transforming and standard informative display into one of enquiry and multimedia exploration.
Android media player
When it comes to the media player in a digital signage network, this is the component that delivers your eye-catching media to your screens. Dynamax has long been a supporter of Windows PC and it used as a platform for many services including digital signage. The trend to screens with built in media players or SOC screens (System On Chip) are growing and are being adopted by the major screen manufactures.
SOC media playback performance power is improving, but at Dynamax we still believe that the standalone media player or OPS (Open Pluggable Standard) player maybe still a better option. Specifications of standalone media players and OPS hardware tend to be of a higher, allowing smoother multi zone playback and can be replaced easily in the event of any issues. SOC displays have to be completely removed leaving the customer with a blank space on their wall.
Android media players can provide most, if not all of the requirements needed for a successful digital signage network. The performance of Android devices has increased over the last few years. Early Android adopters like Dynamax have seen hardware manufacturers add Android hardware into compact devices that easily hide behind a screen to display manufactures themselves selecting Android internal boards as the backbone for their screen operating system.
We have developed a hardware and software bundle that allows for simple plug and play into any type of display.
Low cost solution
We are great believers in keeping the implementation costs for a digital signage network to a minimum. Our new Core edition version support Android media players. This keeps both the cost of hardware and software low. Our customers, including our larger corporate ones, have indicated that the cost to maintain Windows driven PC's on the larger network has become a cost burden that they wish to remove. Moving to the Android platform can save a business thousands in Windows licensing cost, freeing up the capital to invest on other parts of their organisation.
Security
digitalsignage.NET has always been hosted on the Amazon AWS cloud based network. Used my major companies and corporations, we have found this to provide a robust, scalable and extremely secure environment for our platform and for our users.
Security and cyber crime is a major worry for Internet users today and for some a cloud-based system can deter some from using this technology. Some prefer the perceived safer option of an in-house server. Of course in reality if you have any connection to the Internet, in theory you may be vulnerable. The secure servers on the Amazon network have a 2048 BIT encryption., so are extremely secure. To put that in concept a 128 Bit encryption system would take a trillion years for hacker to access and 6.4 Quadrillion years for 2048 BIT encryption., so we are confident that we can provide a secure environment for our users. Find out more
Still not decided on cloud-based vs On premise, in-house servers? Read our blog post and decide.
With the list of digital signage companies growing year on year, Dynamax has over 18 year experience, so you can guarantee that we can provide you with great advise and an excellent product.
Free, Free Free
Everybody likes free, right ?
Check out our no obligation Free trial and ask about our Free remote demonstration and Q& A walkthrough. Choose to subscribe and get Free email support too.