Despite businesses in the past being hesitant to incorporate signage into their marketing strategy, forward thinking corporates are now seizing the opportunity to attract attention, leverage up-sells and influence purchasing decisions. Here are 7 of the drivers that are accelerating this growth.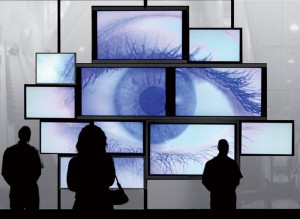 1. Over a quarter of organisations see 'multichannel campaign management' as one of their high priorities
Digital signage forms part of a multi channel marketing strategy, acting as a canvas for unlimited marketing content, campaigns and promotions. It bridges the gap between 'clicks and mortar', providing a seamless experience across multiple channels
2. Digital Signage adds an upswing in overall sales volume by 31.8% Being forced to stand in long queues, search for products, verify prices and check merchandise availability frustrates customers. There is therefore a huge sales potential for companies to capture lost opportunities by making the shopping experience more efficient and satisfying. Digital Signage creates an immersive in-store experience, maximising cross-sells, upsells and impulse buys by quickly adapting in near real time.
3. 84% of UK retailers believe digital signage creates a significant brand awarenessDigital signage is essentially the 'face' of a store, it familiarises the target audience with the brand and ultimately makes the company more recognisable. With dynamic signs reinforcing brand messages through an immersive experience, retailers are eager to use signage to fully optimise communication with their customers.
4. Digital Signage reduces perceived waiting times at the checkout by as much as 35%Digital signage solves the problem of unpredictable waiting times and long queues in store. Simply connecting with internal queue management systems it offers a more efficient and professional treatment to the customer, optimising the waiting experience
5. 29.5% of customers find digital menus influential for purchase of productVibrant and eye-catching digital menu displays have come reta long way from traditional, unresponsive, static food boards. Restaurants, mainly in the fast food industry, can now automatically show the right offer, at the right price, at the right time, at the right place.
6. Over 60% of buying decisions are made at the Point of SaleDigital signage gives customers the chance to compare products. Stores can embrace rather than fear the growing retail trend of 'showrooming', increasing their chance of keeping buyers in-location to make their purchase with content that creates experience and emotion.
7. 63% of people report that digital signage catches their attention. This is significantly higher than TV, Internet and OOH advertising. Retailers are choosing digital signage due to its low cost and flexibility but high impact is the big advantage.
References
1. The Importance of Multichannel Retail Report by Econsultancy.
2. Source: InfoTrends.
3. Samsung UK Retail Digital Signage Survey
4. Lavi Field Study
5. Eclipse Digital Media: Top benefits and ROI of digital menu boards 2014
6. Advisium: Shopper Marketing Excellence
 7. RichMediaTechnologies: Outdoor Effectiveness