For companies who are consumer based, capturing your customers attention is key.
Digital signage will engage customers if it is used correctly.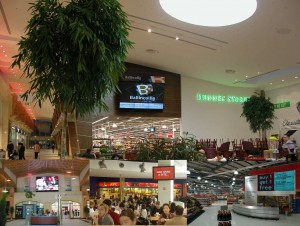 Statistics show that a customers attention is either won or lost in the space of just three seconds, according to digitalsignageblog.com. With this being such a small space of time, it is important that digital signage is placed in the right location and that the content is clear and eye-catching in order to capture your customer.
We have all seen reports that digital signage is growing rapidly, and as the industry grows, so is the quality of digital signage. Although a display itself is permanent (or there for as long as you want it to be) the content can be changed as frequently as you wish. Scheduling content to appear on certain days and certain times isn't a new concept, but it is an essential part of delivering the right content to the right people at the right time.
Some digital signage software, such as digitalsignage.NET, allows you to break up your content and target messages effectively, which can help increase sales. For example, news about offers or an upcoming sale alongside an interactive widget on your digital signage display will capture your audience and is more likely to generate a sale.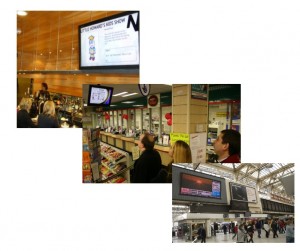 When using digital signage to capture your customer, remember:
You need to understand your customer in order to optimise your displays to meet their needs
 Create eye catching displays that involve different elements (e.g interactive feeds, information, rolling news & advertisements)
Consistently monitor the relevance and efficiency of the signage – it is a great marketing and promotion tool
Enhance the interactive experience, as this will be a memorable experience for a customer
After all, not only does digital signage capture your customers by displaying promotions and information, but it is also a great way in which to improve brand awareness and create an unforgettable experience. Getting your content right will successfully increase your ROI (Return On Investment), as will placing the digital signage solution in the right location. In today's extremely competitive business, moving ahead with technology is a way to give you an edge over your competitors.
If you are interested in a digital signage solution for your business, our digitalsignage.NET product can be tailored to your needs. To request a free, no obligations consultation click here.
If you are interested in finding out more about digital signage and what you may need, we have a number of whitepapers to help you which you may download for free.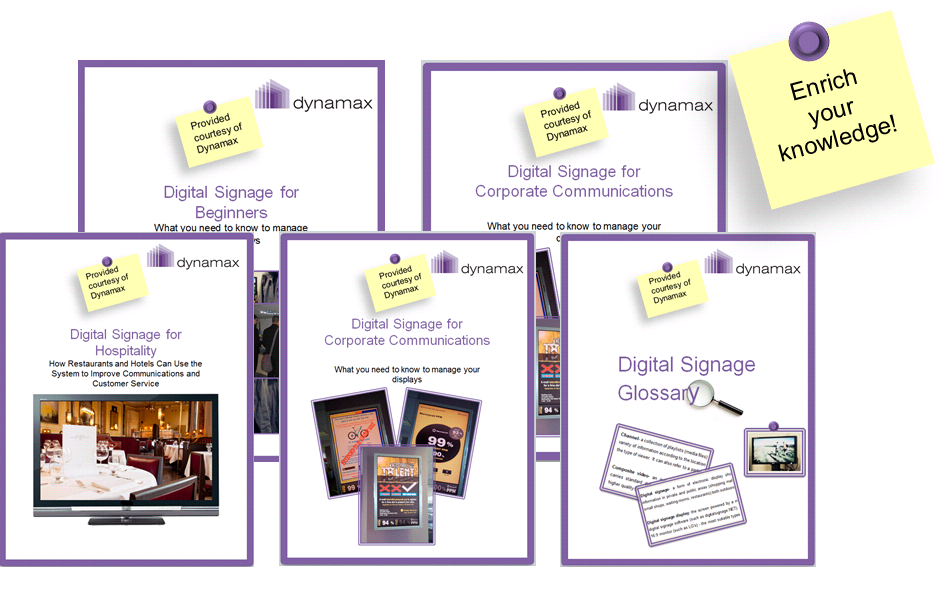 About Us
Dynamax are one of the longest standing digital signage companies worldwide. We provide enterprise and entry-level digital signage software solutions to organisations small and large, from large media owners to colleges and charities.