Digital signage preparation kit (Part 1)
We have launched part one of a four-part white paper series which covers everything you need to know when you are preparing to install digital signage. Acting as a step by step guide, the white paper delves into each necessary element when deploying a digital signage solution.
Business is becoming increasingly more competitive, and 'keeping up with the times' is a great way to keep your customers happy and have an edge over your competitors.
The digital signage industry is growing at a rapid pace as companies are now realising the benefits. Having the latest technology is a great way to stand out from the crowd.
Part 1 covers software, different types of software (such as cloud based software & on-premise) and which types would be most suitable for you.
If you are interested in a digital signage solution for your business, this kit will provide you with all the necessary information you need in order to be able to make the right decisions on what you need and also information on how to do so.
Click on the image below to download part 1 of the preparation kit, absolutely FREE. If there are any problems downloading the white paper, please do not hesitate to contact us.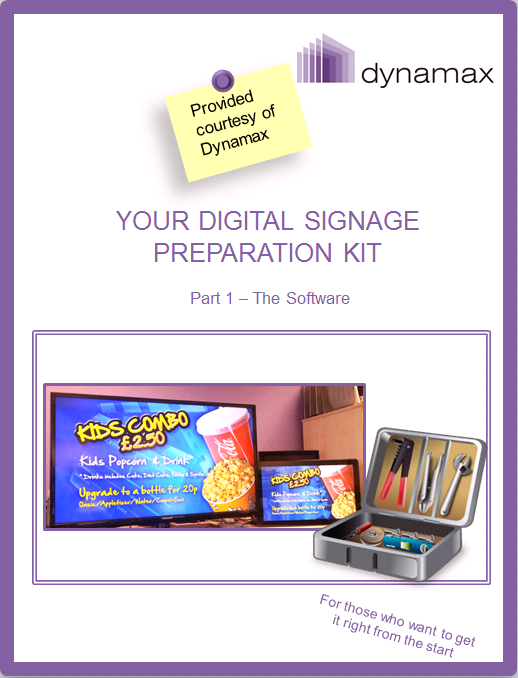 About Us
Dynamax are one of the longest standing digital signage companies worldwide. We provide enterprise and entry-level digital signage software solutions to organisations small and large, from large media owners to colleges and charities.