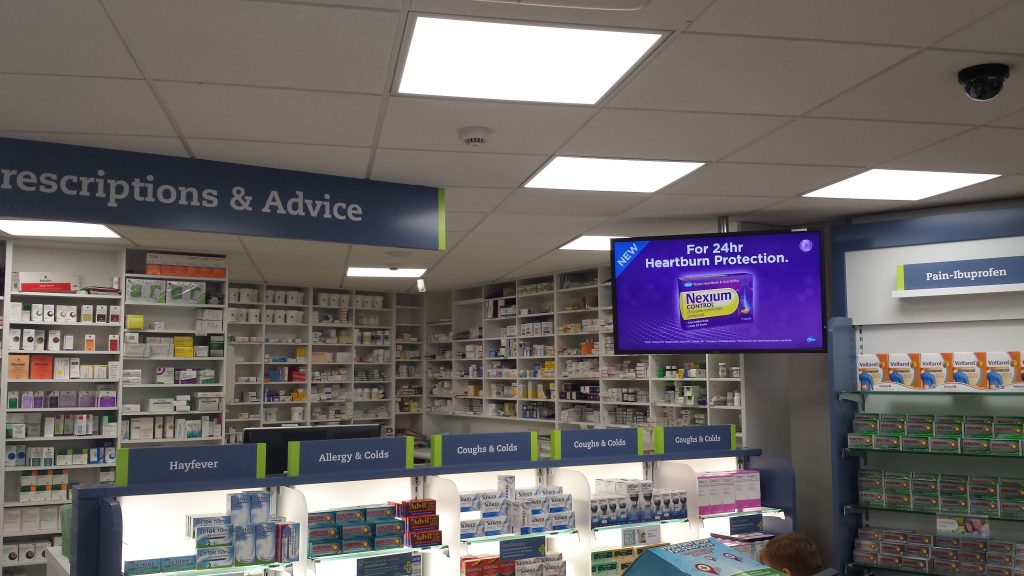 There are a number of advantages to using digital signage in a healthcare setting over a traditional notice board or static poster.
We have 10 suggested uses for digital signage for Pharmacies, to create an informative and eye catching focal point.
Display educational resources from external online sources such as the NHS website
Promote your own Pharmacy's online presence and services
Utilising video and other forms of multimedia to educate the public
Increasing awareness of national and local policy changes
Publishing statistics on public health to promote awareness
Encouraging the uptake of services and healthy lifestyle choices
Displaying staff profiles to make your team qualifications and achievements
Advertising in-pharmacy services
Centralise content control
Mix important messages with your social media streams
Other things to consider
Choose a simple and intuitive digital signage platform.
Find a partner that provides great support
Select a platform that is flexible enough to grow as you grow
Get maximum impact with a large commercial grade display(s)
Ensure that you get excellent support from a proven and trusted digital signage provider like Dynamax
Check two of our reseller's latest installs powered by digitalsignage.NET from Dynamax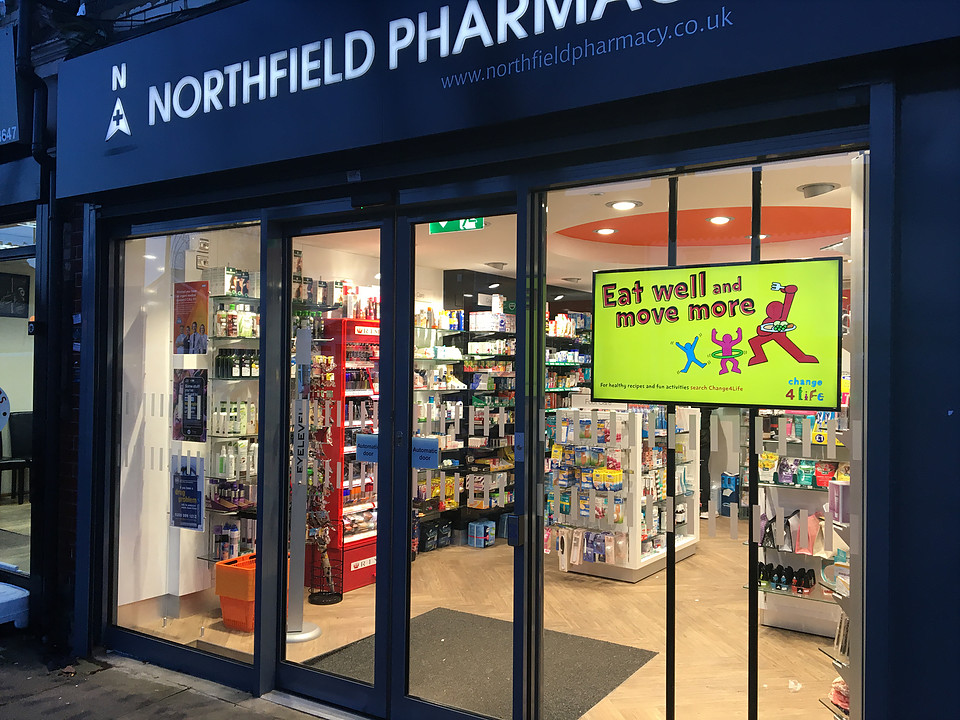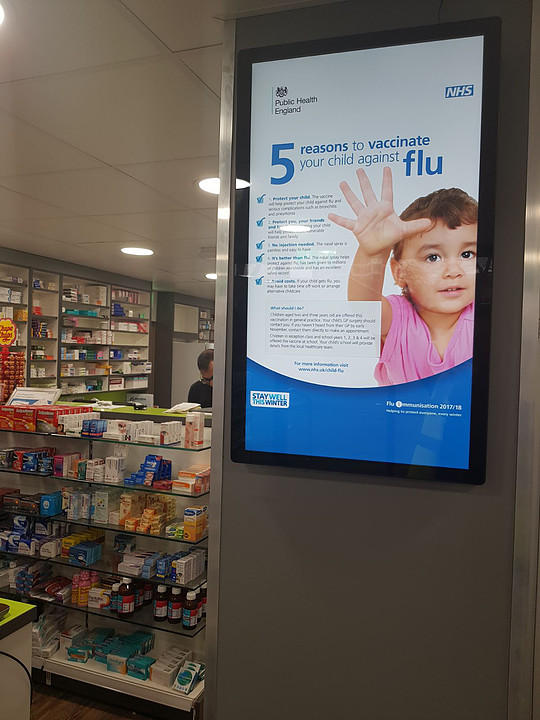 About us
Dynamax is passionate about 'digital signage software' and have spent nearly two decades developing enterprise solutions which power a wide range of digital signage networks – from Out-Of-Home, Retail, Healthcare, Transport,Corporate Communications and Education.
Review Systems Ltd shares our passion for all things digital signage, and has complete a large number of installations in Pharmacies, Garden centres, building merchants and shopping centres.