Dynamax are pleased to announce our new digitalsignage.NET, reseller Icon Business Systems Ltd.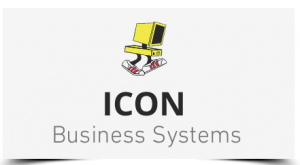 Icon Business Systems Ltd are an IT and Retail Company offering Hardware, Software, maintenance and support across Gibraltar.
With years of solid experience, Icon is capable of emulation its knowledge set across a wide spectrum of industries in pursuit of sustain able competitive advantage. Icon offers top-notch consultation on hardware and network implementation and a wide range of technology from smart phones, computer and tablets
Mark Pocock, manager of Icon explains why they chose Dynamax as a partner and digitalsignage.NET as their digital signage software package.
" After a long search and lots of conversations with many digital software providers, I decided that Dynamax was my number one choice. The reasons behind this decision were two fold."
"From the start, Dynamax responded with a high level of professionalism. All questions were answered quickly and the online demonstration was very useful in explaining the services provided. This allowed me to ask a number of questions so that I fully understood the Dynamax offering.
Secondly the way the Cloud based System works, and the benefit of a non streaming service. Potential Internet failures that may occur would severely disrupt the service and have a major impact on playback. With digitalsignage.NET, the "forward and store" technology used, ensures that media content is stored locally on the media player and that our customer screens are still operating in the event of an outage. A robust and resilient system is paramount to our end users and the high services that we expect and offer ourselves."
"I hope that Icon and Dynamax have a long and successful partnership."
Andrew Walsh, Director at Dynamax comments " It is great to welcome Mark and the Icon team to our Partner program. With a well establish business and customer base, I am confident that the venture into digital signage with be a rewarding one for Icon. We look forward to working with Mark on new projects on The Rock"
Icon Business Systems Ltd
http://www.bushhouse.gi/#!home/c1dmp