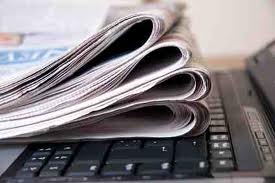 There is a considerable amount of digital signage articles published in our industry on a daily basis,  read by people near and far thanks to social media.  News and commentary from various perspectives and knowldge levels reach our Lancashire base every day, some of which we just read, some of which we share, some of which we mention in our  blog posts.  Yesterday (only) I came across 4 educational articles that besides having been tweeted (or re-tweeted), deserve further recognition.
1) So here's the first article- "The Digital Signage Ecosystem" that appeared in DigitalSignageToday. Don Pierson, its author, explains the new buzz word in digital signage- "the ecosystem"- a complete solution for the end-user and highlights what it represents- a healthy, mature industry.
2) In their latest blog entry– Digital Signage Content Guide- Using Colour- the NanoLumens guys explain us the importance of  colour for creating and displaying a visually impactful content. Making reference to colour psychology they go through all colour ranges and present what each of them symbolises (green- growth, prosperity; purple- dignity and royalty). Their advice- simplify your colour scheme.
3) Digital Signage Connection summarises the findings of ITU s'  Technology Watch Report- Digital Signage in All The Right Places. According to this report, global standards are crucial to the industry's growth -interoperable global standards unlocking "enormous value not just for developers, retailers and newscasters, but for governments and the community at large". ITU foresees the use of digital signage for civic purposes: crowd management at large events,  public transportation and traffic management. The article also notes ITU's Workshop on Digital Signage that will take place in Tokyo on the 13/14 of December, open to remote participation (meeting language: English)
4) Any list of top industry articles wouldn't be complete without DailyDOOH.  See who are the Smarties (the new name given to winners) in the mobile channel by reading their article on the Mobile Marketing Awards and see their December list of events relevant to the digital signage industry.
That's our quick list of recommended articles. Due to time-constraints, we limited ourselves to 4 items only, but there are many other note-worthy reads published over the last week that were not named here. What are your picks? Complete the list below.