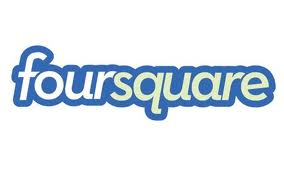 Integrated location based marketing. That's the new big trend in the marketing and digital signage industries and we're all in the process of learning how to do it right.
So here's today's pearl of wisdom. Screen-square your foursquare which in plain words means: use Foursquare to promote your venue and use your venue's screen to promote your Foursquare specials. As consumers expect an harmonization between your online and offline message (be it advertising or pure information) you want to make sure the two reinforce and don't contradict each other. So if you're hooked into the Foursquare fever maximize your campaign! Here's how
1. Remind your customers to check-in by posting a call-to-action on the screen to your Foursquare friends who being too busy finding a table or order might just spare themselves of some well-deserved points. No one wants this to happen! Use your screen!
2. Fight the cheating. Sadly it happens and Foursquare advised business owners to adopt the necessary verification tools for preventing the unfortunate phenomenon. You can display check-in codes on the screens that people can type for validating their venue appearance.
3. Educate your staff. Not everybody is technology savvy or some might just don't know/forgot the Foursquare deals. By making them screen- public you are not only informing your clients but also your people (saving time and energy as well)
4. Clarify your offer. Frequency specials, loyalty specials, product specials etc might be a bit confusing to your customers and you wouldn't want confusion stay in the way of their intention to check-in&buy. Make it easy for everyone to understand what you have to offer by creating well-organized visual messages people can take in at a glance.
Ready? Then go screen-square and foursquare your business!
Any comments? We'd love to know what you think.