The possibilities for digital signage are already big, but they are still getting bigger. According to a study by Arbitron, 47% of those who have seen a digital signage screen in the past 30 days specifically recall seeing the content.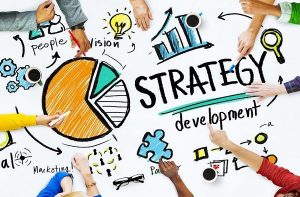 As we mentioned in one of our previous blog posts, digital signage can complement current marketing and merchandising strategies to further enhance customer experience, build loyalty, and also increase sales. The use of digital signage to provide relevant information to an audience near the point of purchase has allowed companies to generate higher brand awareness and uplift their sales.
Brand awareness is extremely important as this is how a person connects with your company.

Some of the benefits of digital signage include:

Your company has complete control, which makes it easier to shape how your brand is identified at any time
The unique content you create will give customers something to remember
Real-time feedback means it is clear how the brand is being presented
Having the edge over your competitors with new technology makes you stand out from the crowd.
Nearly 1 in 5 of those who have seen an ad via digital signage have made an unplanned purchase after seeing an item on the screen. So not only is digital signage a great way to improve your brand awareness, but it's a great way to boost sales, too – every marketer's dream! Improving interaction with your customers is always going to have a positive outcome.
No matter what sector your business is a part of, creating attractive and unique content is a way in which you can improve your overall marketing strategy. As more people are resorting to buying online, stores need something to keep customers coming back. Introducing new technology will enhance the customers experience and keep the physical store alive. For example using digital signage to encourage customers to tweet about what they bought or their thoughts on a new collection. Interaction is key.
Content management can be a slightly daunting prospect for some people, but the introduction of simpler and more cost effective digital signage sofware, such as digitalsignage.NET, makes it possible to grasp without an ICT technician.
If you believe digital signage is a step in the right direction for your business, you can download a free trial of our digitalsignage.NET software, no obligations.
Or if you simply feel like you want to research into digital signage some more before giving it a go, you can download any of our informational whitepapers completely FREE.
Have you got any other ideas on how digital signage improves marketing? Leave a comment below and let us know.