Keeping digital signage content fresh is important if you want to keep your customers engaged and interested. Updating news and information on a regular basis keeps the content relevant, meaning you will attract the attention of your target audience rather than allowing them to get bored of seeing it.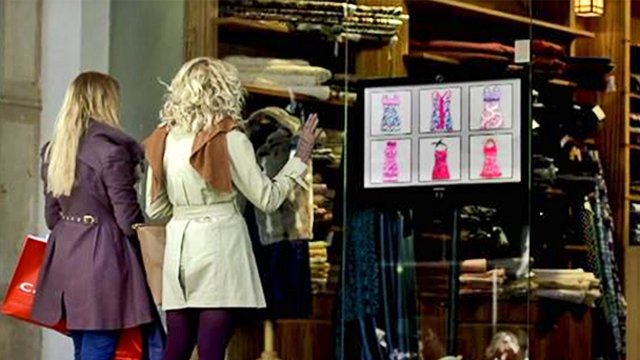 So how often should I update my content? 
The simple answer is whenever you want. A great advantage of digital signage software is the ability to change anything at any time, even a few times a day if you wish.
Changing your content depending on the time of day or time of week affects the impact of your digital signage dependant on who your target audience is. The content you play for commuters over the age of 25 in the morning may be different to the content you choose for students to see on their lunch break in the afternoon. These displays may also change depending on what day it is and what month it is, but it is still essential to keep the content fresh or people will naturally become bored of it. If you're interested in ways to engage your customer, click here.
A simple approach would be to change your loop of content three times a day (this doesn't mean for everyone) – morning, midday and evening. Changing it this often keeps your digital screens diverse and interesting for new consumers and also for people who may see your digital signage every day. Rearranging the order of your content will keep the signage diverse. Your content can still be delivered in an overall pattern this way and it will certainly reach different customers without appearing as an obvious pattern.
However, what would be considered a more sophisticated approach is to continuously add and delete content, keeping everything up to date. Doing this alongside mixing up the order of your playlists will keep consumers from ignoring your signage and looking elsewhere.
Target the right audience 
Looking back at demographics and the time of day, it's important to focus your messages on your specific target audience. Keeping your messages too broad 24 hours a day will not be personal enough to see the full potential of your digital signage investment.
You may have a network of screens that include one in the reception area, one in the office and one in the canteen. Different screens will reach different people at different times. Staff messages and employee of the week photographs would beneficial in the office. If you keep these things updated, your staff will pay attention every day. In the recpetion area you may be targeting your latest news and promotions at customers and visitors while they have a spare moment. The demographic of a visitor may vary depending on the time of day or day of the week, so it's important to get these messages right.
A good digital signage software gives you the ability to deliver the right content, at the right place, at the right time. Take a look at our digitalsignage.NET software features if you're interested in deploying a digital signage network, or try it out for free – no obligations. We also offer an on-premise digital signage software, POVng, which you can find out about here. 
Want to learn more? Download these industry- specific white papers to learn how to make the best of Digital Signage system in your sector.
About Dynamax
Dynamax are one of the longest standing digital signage companies worldwide. We provide enterprise and entry-level digital signage software solutions to organisations small and large, from large media owners to colleges and charities.