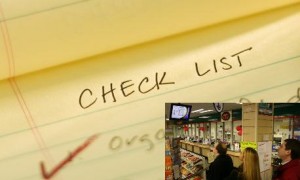 Knowing what you want to achieve with the help of digital signage  is instrumental to the system's success and future ROI. The answer to the following questions should help you ensure that today's decision  will not be tomorrow's problem, clarify the purpose & ways of using  digital signage and choose the right digital signage software.
You will see that many of them coincide with the ones you encounter when deciding to use any other advertising and communication media (be it printed- magazines, newspapers or digital- websites, online ads etc.)
We knew this is going to be a long list so we've split it in two. Here is the first  set:
Who is your audience? Who do you want to communicate to?
1) customers;
2) staff;
3) visitors;
4) all of them.
What information do you want to transmit?
– products and services you offer;
– internal communications (staff announcements, sales and production numbers etc.);
– current information (news, weather etc.).
What  purposes is your future digital signage system going to serve?
1) Promote a product or service (advertising);
2) Inform your viewers (displaying information of general interest like schedules, directions, contact persons etc.);
3) Create an ambience and reinforce a theme (you are a travel office who is going to use digital signage to make your premises look more like the holiday destinations you're offering);
4) Entertain (decrease the perceived wait time if your customers have to wait in line)
What data are you planning to use?
1) Data from your own databases (like sales and production numbers);
2) Images, videos and other content stored on the web;
3) Web pages;
3) Live TV feeds (Sky News, BBC News etc);
Based on the data to be used you can now identify the type of content you will display:
1) content created for print media that is stored electronically: images and even Publisher files that can be effectively incorporated into digital signage;
2) content created for the Web in Flash, AVI, MOV, H264.
3) live data from the Internet- weather, news, Twitter feeds, Flickr feeds, a calendar etc.
The type of content you want to display will greatly influence what content management software (or digital signage software) you are going to use. digitalsignage.NET, for example supports all the media formats mentioned above, offering you the possibility to reuse existing marketing material and to easily create new content.
We hope this will help you plan your digital signage project better.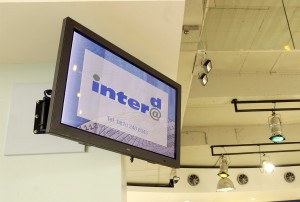 Check out Part 2 of this checklist that addresses the content & hardware side of things in more depth and is meant to help you avoid unnecessary complications,  limitations and expenses with your system.