Ipswich Town Football Club, a club founded in 1888 and steeped in football history has recently gone digital.
The installation of a Dynamax digitalsignage.NET solution in the retail store has allowed the club to display merchandise offers and ticket information to fans visiting the club shop.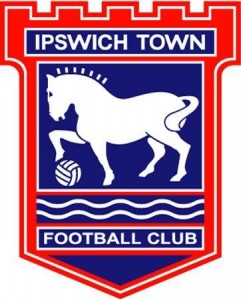 The simple to use cloud based system, provides a low cost solution, enabling the Marketing Team a quick and easy way to get their Campaigns and messages across to the public.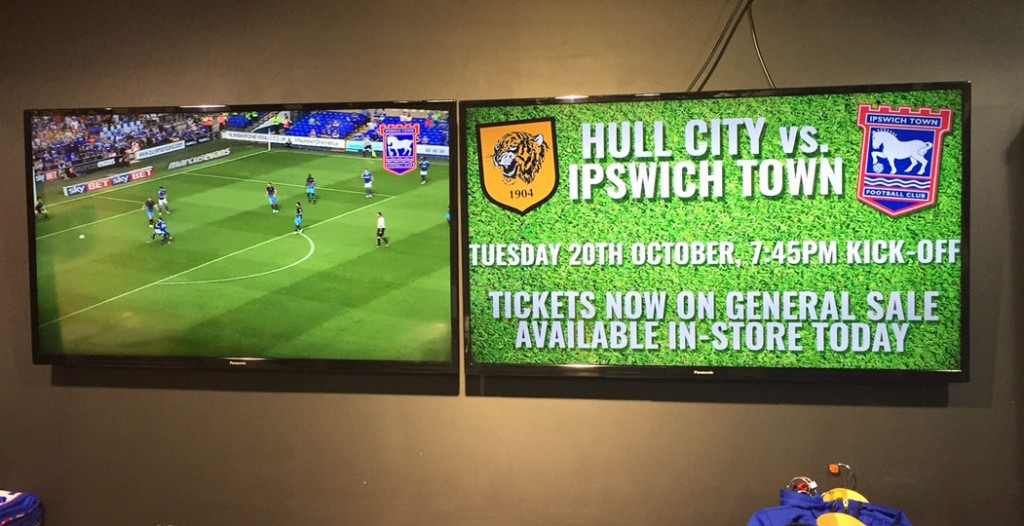 Blues Marketing Manager Neil Hawes comments;
"We use the Digital Signage platform in our retail store at Ipswich Town Football Club.  It is the perfect solution to allow us to remotely manage our on screen content, which ensures that the content is always up to date.  The user interface is easy to use with powerful features, which is the reason we chose to use digitalsignage.NET  as our in-store display system."
The installation of both internal and external facing screens, allows Neil and his team to display advertisments and messages to attract fans outside to enter the store and reinforce this at the point of sale.
Andrew Walsh, Director at Dynamax comments;
" We extremely pleased that Ipswich Town Football Club choose to go with digitalsignage.NET. The system has provided a good blend with existing conventional static advertisement, providing the club with the ability to display dynamic images and videos. This system delivers eye-catching content, an increase in club brand awareness and increased store sales "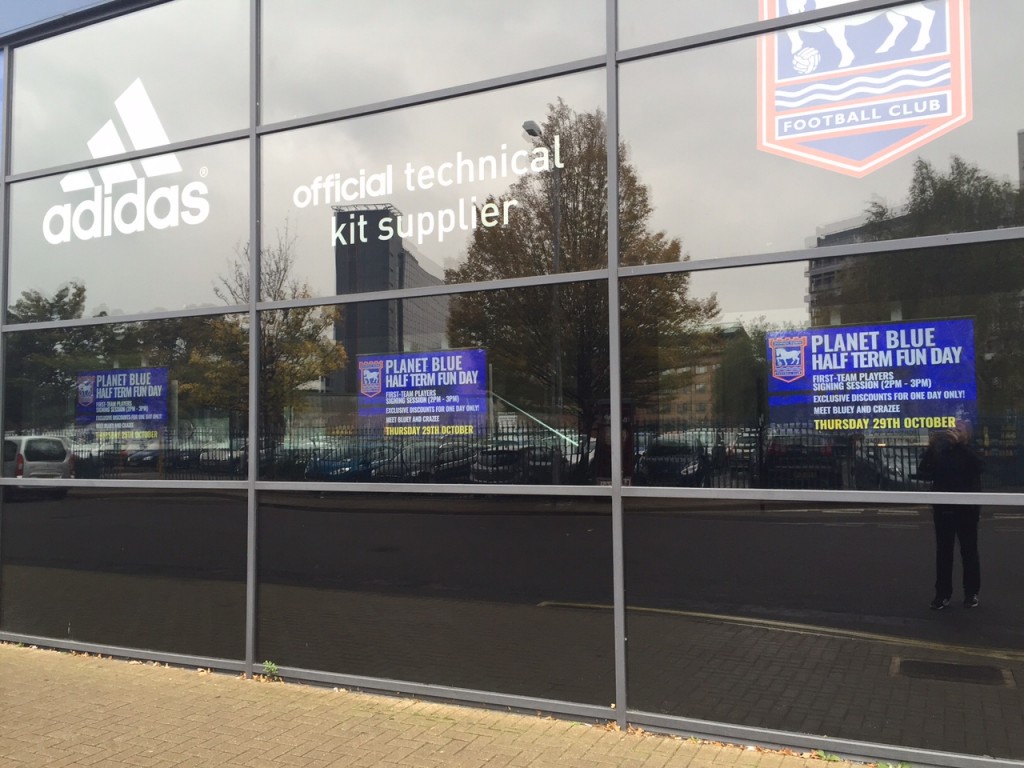 If you would like to know more about digitalsignage.NET please take a look around our website or give is a call. 
01254 503666 or email sales@digitalsignage.net