UK's first live footage of a London film premiere streamed on outdoor screens will take place tonight (7 July) and will be aired on 10 of  JCDecaux's Transvision screens in 9 major train stations across the city.
Our technical team will be "behind the screens", maintaining and monitoring the digital billboards, making sure they're up and running for those commuters and fans who can't make it to the big event. Ads about the world premiere of  the movie "Harry Potter and the Deathly Hallows-  Part Two" can already be seen on JCDecaux's digital sites across London.  A  text commentary will complement the live footage for offering remote viewers the richest amount of information possible.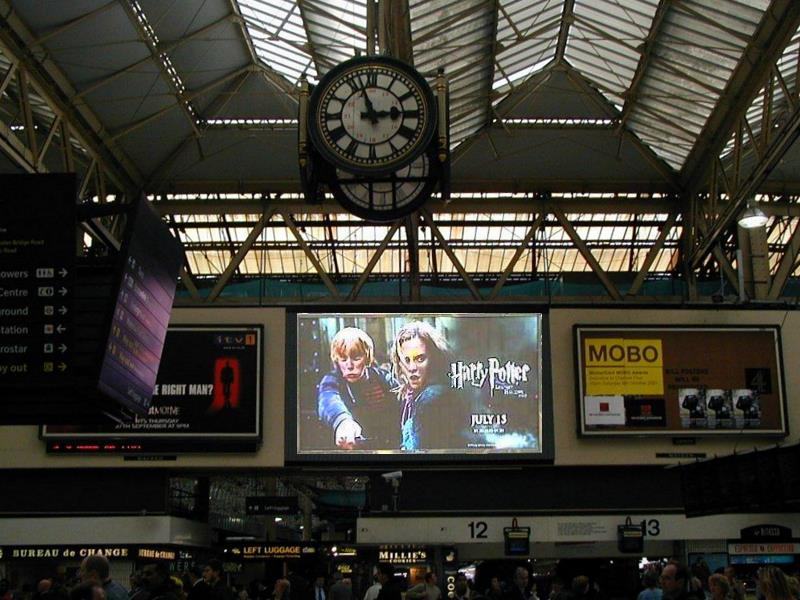 The stations where the red carpet proceedings will be streamed live today from 4pm to 7:30pm are:
1. Charing Cross;
2. Euston;
3. King's Cross;
4. Fenchurch Street;
5. Liverpool Street (2 screens);
6. London Bridge;
7. Victoria;
8. Waterloo;
9. St. Pancras.
It's not the first time JCDecaux creates unique digital out-of-home  experiences for London commuters. UK's first augmented reality campaign was hosted on its Transvision screen at London Victoria, mesmerising the public and creating stunning results in terms of brand equity and sales for the Unilever owned- Lynx.