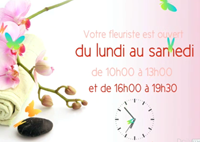 It's common knowledge that the offline sales environment is more and more pressurised by the advent of the new online types of commerce: the m-commerce & e-commerce. While the three channels' integration is the ideal solution it's not always possible so take an alternative advice: reinvent the point of sale. Whether a shop already has an online presence website or not, improving the in-store customer experience is universally beneficial.
I've just came across the success story of a Rapid'Flore a flower shop that went international especially because of its focus on the visual element. The high visibility of flowers inside and outside of the shop, as well as their affordability made the venue an attractive spot and multiply throughout France. Here's how it looks like on the outside: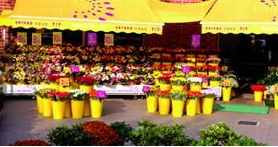 and here's how it looks like on the inside: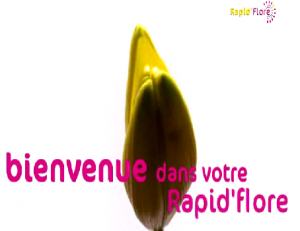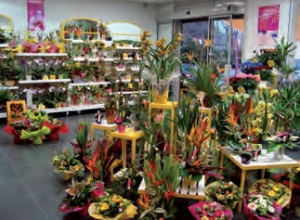 Original flower arrangements accompanied by explicit visual messages offered at a key moment in the buying process (the moment when the customer is analysing the offer and is interested in any information that could help him decide) are a fortunate combination. The relevance of an in-store ad about products few metres away has a far stronger and quicker impact than a newspaper or online ad.
Informing your customers about your other branches in other regions makes more sense to them while they're in the middle of buying flowers as you help them acknowledge the need of knowing a flower shop in remote locations they might visit before being confronted with the pressurising situation of not finding one.
Here's an example below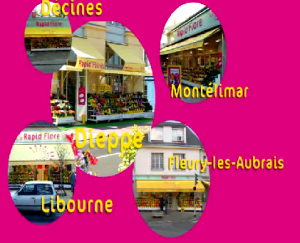 A colourful screen displaying customer- relevant information could make your customers buy flowers more often. The displays can vary from large wall- mounted LCDs to smaller 10" digital signboards (that won't cost you more than 300 GPB) placed in strategic positions to capture the viewers' attention (please always avoid the back of the store; it's frequently overlooked). After the decision of what type of hardware you are going to use, the software is another very important decision to take for having a functional in-store advertising system; a software that would allow you to update content from anywhere at any time and partition your screen if you need to display several messages at the same time. Speaking of which, don't underestimate the message: always focusing on the customer who is in the store with cash and credit card at hand (without looking opportunistic we must acknowledge the purpose of any marketing strategy- generate more revenue). Beside communicating to your customers you can also use the screen as a corporate communication channel: advertise job vacancies or franchising opportunities.
Still thinking how to reinvent your flower shop? Do it in a cost- effective manner that would allow you to pass your savings on to your customers and turn your venue into a success story. We could help! See how here.