Swizzels Matlow Ltd., the makers of children's favourites such as Love Hearts, Drumsticks, Refreshers, Rainbow drops and many more, are now using digitalsignage.NET software  to run digital displays in their visitor reception and  staff canteen area.
Located in the picturesque Derbyshire countryside, this family owned company employing around 600 staff, with many from multiple generations, needed a 21st century solution capable of delivering dynamic information.
The main aim of the digital signage network was to provide information and updates to staff and visitors in a friendly and easy to digest way. Replacing traditional notice boards with the new digital signage displays allows Swizzels to easily update its staff with fresh, up to date, information, quickly and easily.
Initially starting with two displays in their staff canteen showing information on production figures, product updates, Health & Safety updates, internal job vacancies and much more. The pilot scheme was so popular that within two weeks a third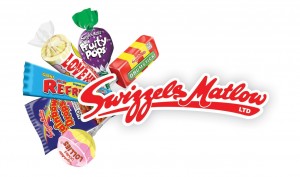 display was installed in the visitor reception area, showing company related product videos and targeted information.
Allan Unsworth, IT manager at Swizzel Matlow says "The ability to create multiple playlists and assign these to different departments has been extremely useful. Our HR, Production and Marketing departments have control of their own playlist with ability to update with information relevant to the companies staff. "
"The use of pre- created Widgets for the display of live News, Sport and Weather etc, enhances the overall look of the displays making it much more professional and interesting. We've found our staff enjoy reading the latest news and sport updates and at the same time they are informed on company specific information. Setting up the system was very easy and the Technical Support Team are always very helpful. The whole project was done in a few days with kit installed and working, and staff trained on how to use the digitalsignage.NET system."
Swizzels Matlow use three 50" Panasonic screens, controlled by Windows 8 PCs.