We are pleased to announce the latest major version of digitalsignage.NET that fully supports IAdea's HTML5- capable devices, creating a compelling solution for those looking to display dynamic and eye-catching content on their screens, quickly and easily.
Taking full advantage of the latest HTML5 technology, end-users will have the possibility to create HTML5 widgets using HTML, Javascript, and CSS. These widgets can be displayed  within layouts, so that each show in separate areas of the screen. The number of pre-created widgets that the system comes with (see the photo below) will continuously grow over time but we also allow users to upload their own that serve a more specific purpose.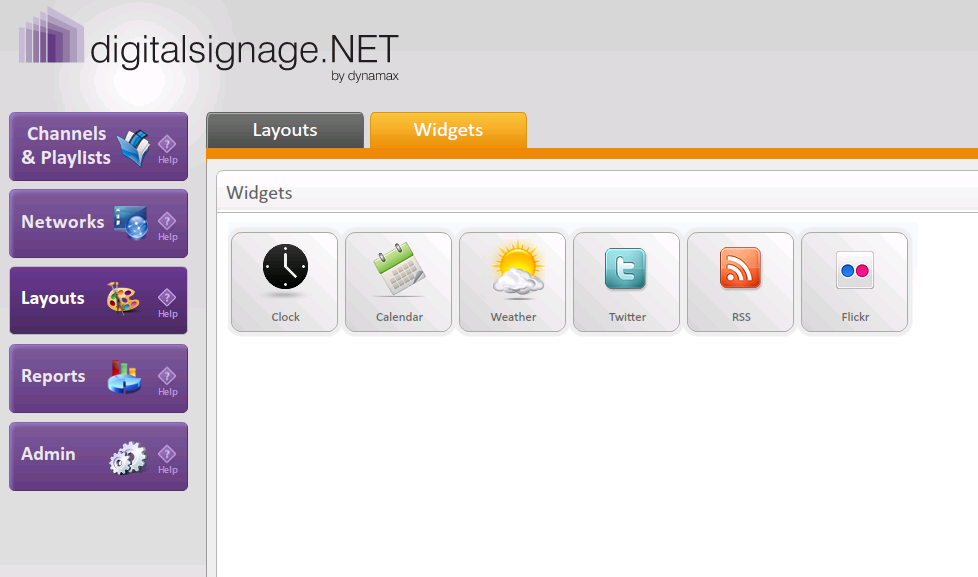 One of the 6 layouts available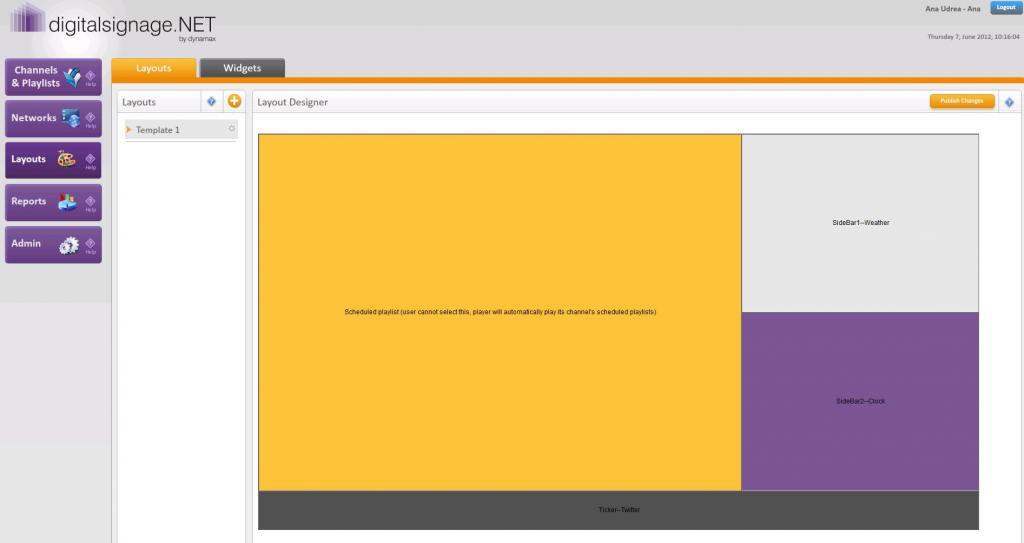 John Wang, IAdea's CEO said: "HTML5 opens up an exciting page for our industry by providing a non-proprietary standard for dynamic content. digitalsignage.NET is taking full advantage of the technology by packaging it into easy-to-use widgets that the average user can readily apply to real projects.
IAdea is glad to announce that this view is shared by more than two dozen world-leading companies at the upcoming Web-based Signage Conference held by W3C, the standards body behind web technologies. Dynamax is no doubt a visionary of this trend and its advancement provides the industry a glimpse into the future of digital signage."
Customers and non-customers are able to enjoy the extra- capabilities with the new release of digitalsignage.NET, a simpler-to-use product but richer in terms of content creation tools.
Howard Smith, Director and Founder of Dynamax said ''We are thrilled to leverage the full potential of HTML5 within digitalsignage.NET, allowing users with little or no content- creation skills to spice up their screens easily. As IAdea's HTML5 devices prove a flexible solution for a wide range of our customers, we wanted to ensure that the latest technology is available to them through the use of open standards. This new project further strengthens our partnership with IAdea.''
See a few screenshots of the new software version to get an idea of its new look and feel, before taking a free trial.
File preview window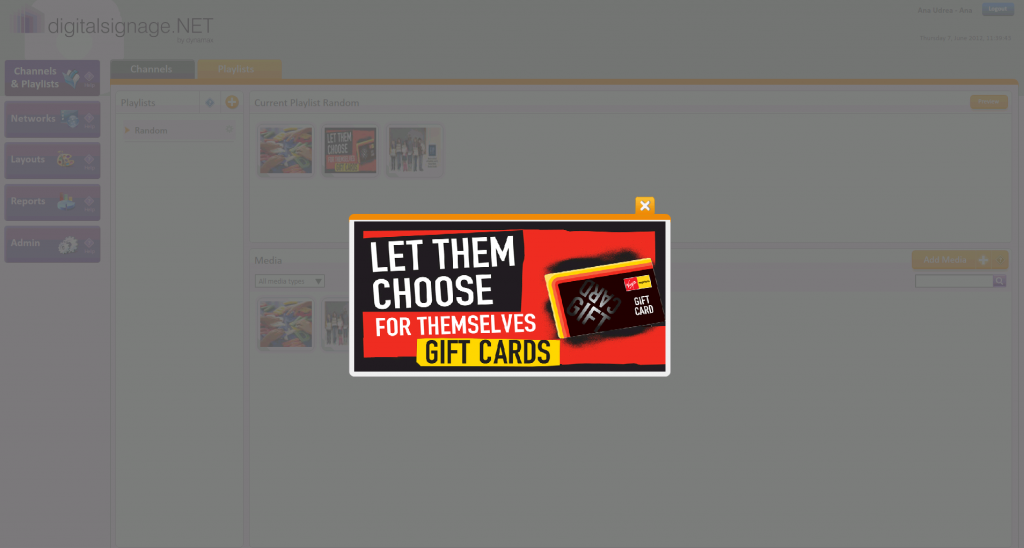 Playlist in digitalsignage.NET (a playlist is a collection of files)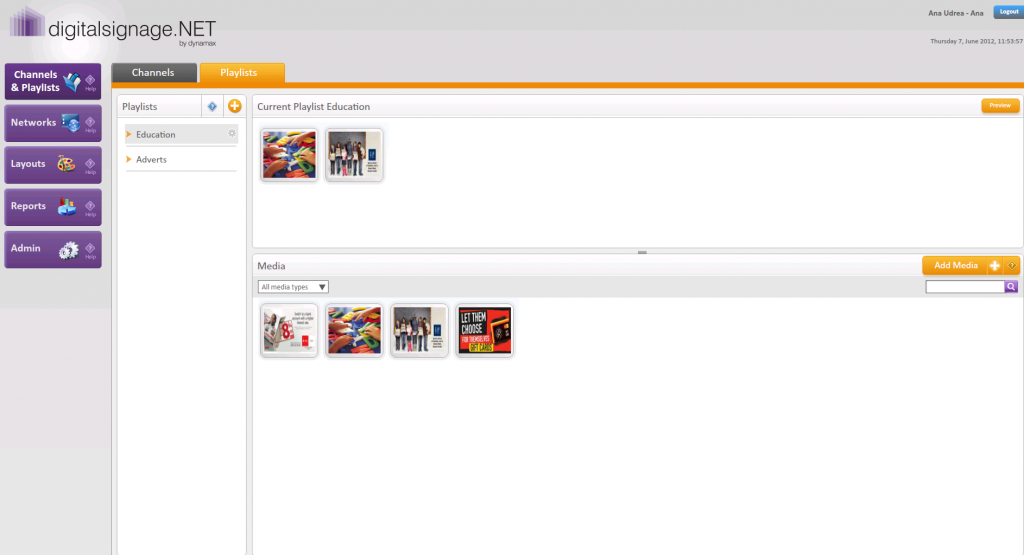 Login window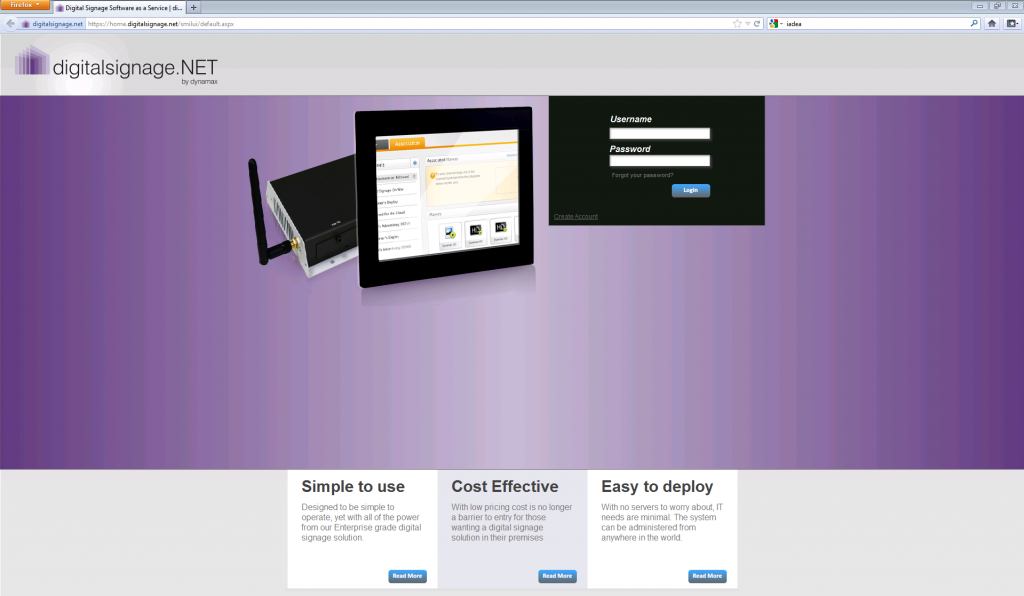 Sign up to digitalsignage.NET for FREE by clicking on the button below and see how well it works for yourself!