Android digital signage from Dynamax provides an entry level application for use on Android hardware.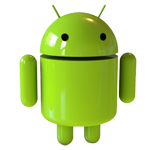 digitalsignage.NET, our cloud-based digital signage system, is an easy-to-use application that allows you to manage your content and screens remotely, from any web browser.
Lower priced hardware running an Android operating system, has allowed newcomers to the industry to create a media based system in a simple and cost effective way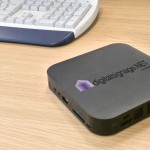 There are a wide range of Android based hardware available today for users to choose. Just because the hardware is not expensive, don't think that it cannot perform.
Android devices have proven to be reliable and in some cases perform as well as a PC. Our resellers can help you decide the best device to meet your requirements
The digitalsignage.NET Android solution supports a range of media formats, including HD video, so you or your clients can save money, without compromising on quality.
Scheduling and management features are available in digitalsignage.NET, enabling users to upload, schedule and send content to their screens, monitor their install remotely
Check out our Features page for more information on supported media
For more information about our Android application please contact us.
You can also set up a digitalsignage.NET account for FREE here and see how our software works.
Interested in reselling our digital signage products?