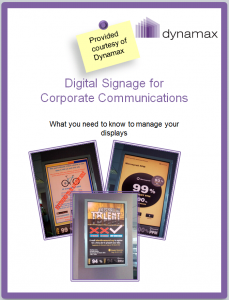 Have you ever wondered what' s the purpose of screens in reception areas and lounges of office buildings and how do they work?
Are you interested to know how the system could serve your own communication needs?
This whitepaper answers these questions and offers useful information about the technicalities of the system.
By reading it you will learn:
how  digital signage can complement your existing communication channels (email, telephone, social media) and what makes it different from those;
the difference between a cloud-based and an on-premise digital signage solution and how to choose the right one for you;
how  the system can help you reach your non-wired workforce and connect different stakeholders to your organisation;
how are other companies using it (three short case-studies included);
Please fill in the form on the right to download the white paper.