Simply fill in the form on the right to download your free white paper.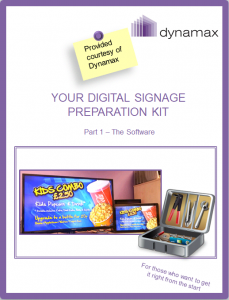 Have you been considering a digital signage solution for your business, but you're not sure where to start?
Are you interested in learning how to deploy digital signage for yourself?
This four-part preparation kit will answer all of your questions and guide you step by step.
By reading it you will learn:
The subtleties of each element of digital signage
 The difference between cloud based and on-premise  software and which will benefit you the most
 How to use your content to generate higher ROI & more!