Bolt-ons
digitalsignage.NET allows user to add "Bolt-on" additional features to their Core product account.
The flexibility of the Core design gives system administrator's the power to add the features they required. 
Reporting- User Audit
Report by-User can choose User Audit or Proof of playback.

User Audit– User Audits allow administrators to track the actions carried out by a specific user of the system. User Audits can be generated for all user activity or by sub section i.e. "Playlists"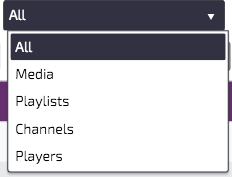 Date and time- By selecting a start date/time and end date/time, the system will provide User activity between these set parameters.

Reporting- Proof of play
Proof of player reports allow user to provide information based on what media content has played and where it has played.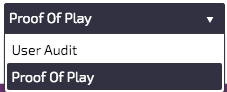 Export- Users can export reports as .CSV file for manipulation in their favourite spreadsheet package
Schedule- Users can choose to generate reports on a frequency basis i.e. "every week". The system will then generate the same report each week
Email reports– Scheduled reports can be emailed to designated recipients.
Interested in purchasing this Bolt-on? Get in touch on 01254 503666 or email us at sales@digitalsignage.net