digitalsignage.NET Community Edition is our Free forever digital signage scheduler and Android player software.
In order to remove the digitalsignage.NET fixed advertisement please follow the instructions below.
4 simple steps
1. Click the banner ad "Remove Dynamax advertisement" on the footer of the scheduler

2. The licence key pop up box contains your MAC address, make a note of this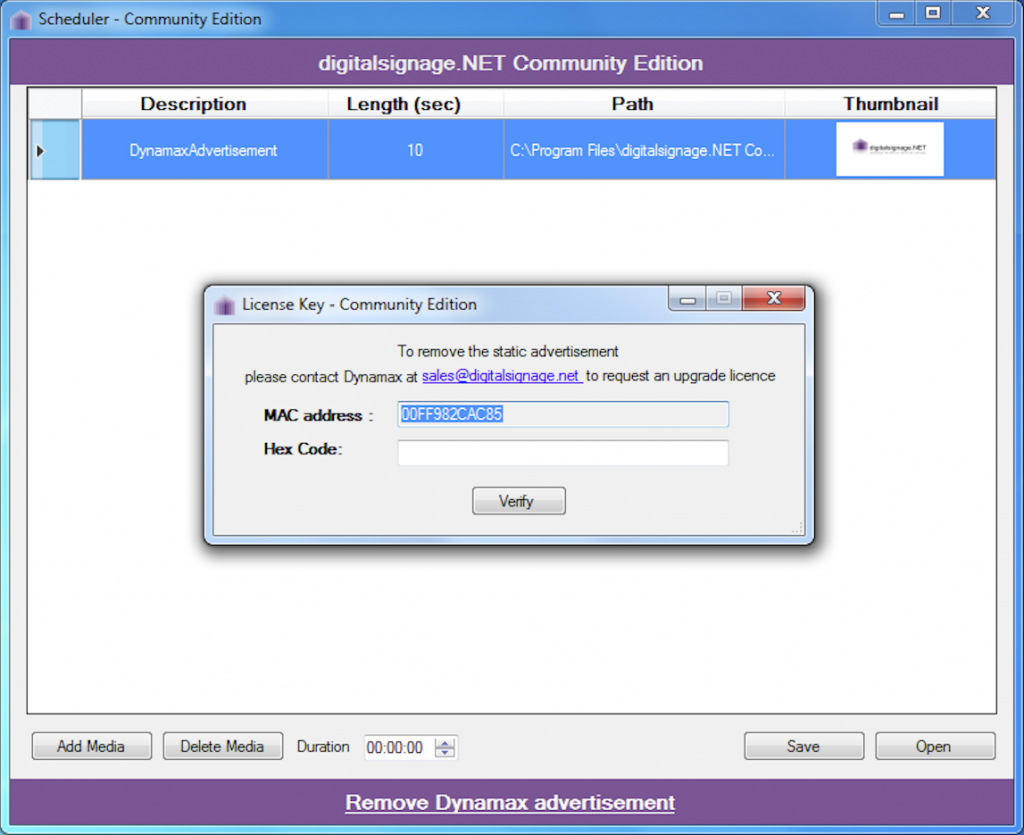 3. Contact sales@digitalsignage.NET ,request an upgrade Hex code and pay the fixed fee.
Paste the supplied Hexcode in the blank box and click Verify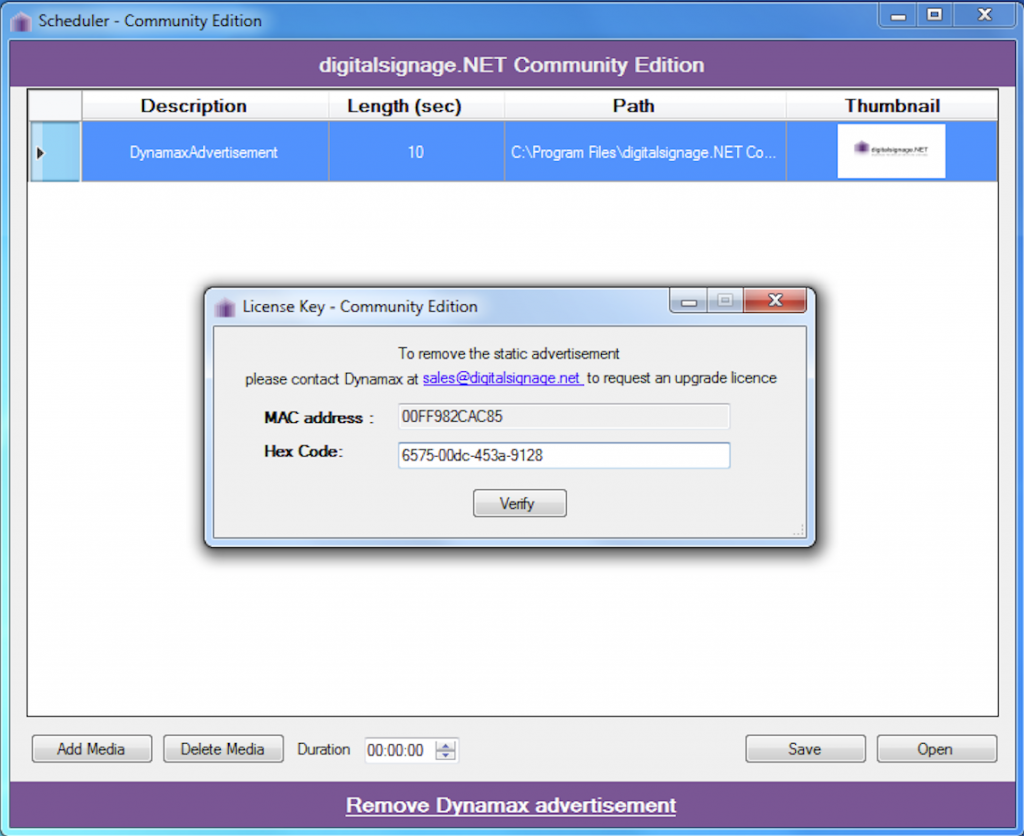 4.Now just close and reopen the Community edition scheduler and the static advertisement will be removed.
Need help?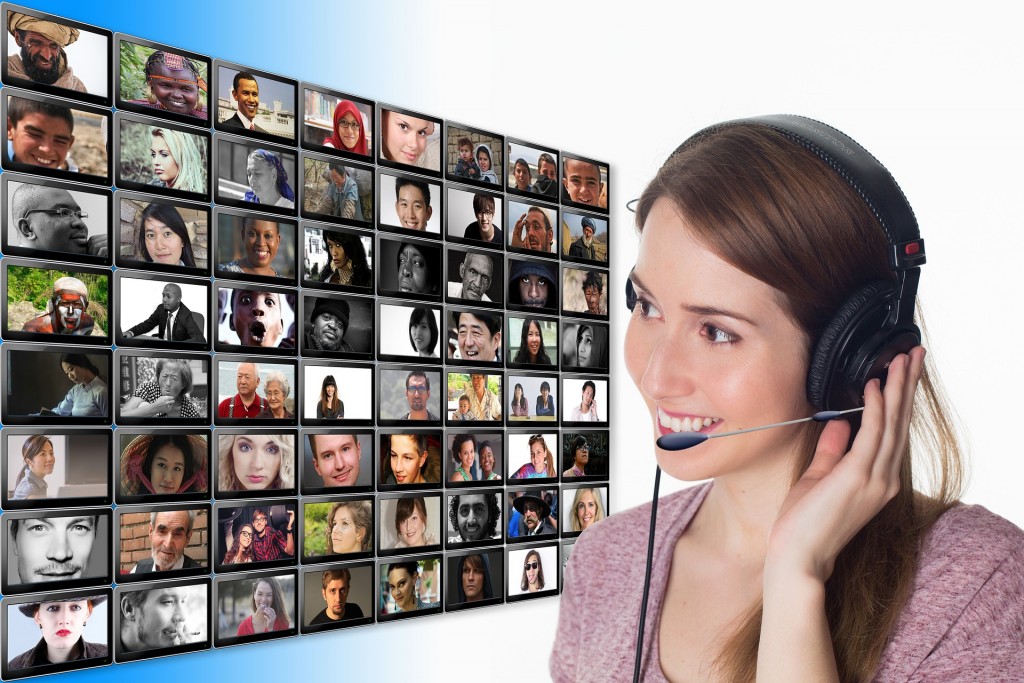 Our dedicated support team are available to help with your questions
Just drop our support team an email at support@digitalsignage.net and we will get back to you asap.
Recommended specifications: Scheduler Windows 7, 8, 10, Android player, Kit Kat 4.4
Why not try out our cloud version for free