Firewalker Gym keeps its members fit and informed with digitalsignage.NET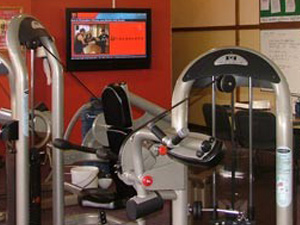 Firewalker Health Club is the home of the best fitness classes in Wolverhampton, Midlands, UK.
Members can now keep fit and informed thanks to the new digital display screens powered by digitalsignage.NET.
The use of digitalsignage.NET ensures that a constant stream of news, up-to-date information and advertising is displayed on the screens every day, making the gym more attractive and the workout more enjoyable.
In order to offer something interesting for all its customers and keep the screens' content fresh, FireWalker have used the layouts feature within digitalsignage.NET to organize the screen into three zones and display:
live broadcast news in one zone;
local news from Beacon Radio in the second;
ads of local companies in the third zone, in exchange for advertising space on their screens.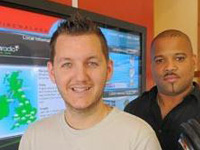 Kirkwood Walker, owner of Firewalker Health Club commented on the system's use: "This is an excellent concept. Not only do we get a screen to keep our members informed, we also get our message and branding shown on more than a hundred other screens across the area."
digitalsignage.NET not only allowed Firewalker to add a high-tech edge to their gym but also to turn their digital signage network into an additional source of revenue.