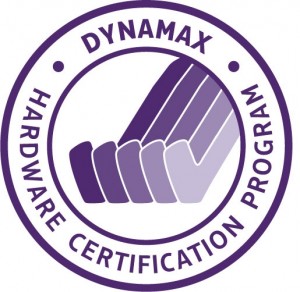 When purchasing digital signage, it is important to know that the hardware that you are using is 100% compatible with the software that is installed.
Here at Dynamax we have carried out numerous tests over the years to find a range of hardware partners that provide reliable and cost effective equipment that makes use of the full capabilities of our digitalsignage.NET cloud based software. Below is a selection of our certified partners;
One Digital Signage is Europe's Leading Manufacturer of 'Elonex' Android and Windows Powered Digital Signage Displays with an exciting range of 32" to 55" Freestanding Kiosks & Retail Pegboards, and Printer Kiosks , 7" to 84" Advertising Displays & Multi-Touch Screens & 32" to 55" Multi-Touch Kiosks, Commercial Android Retail Tablets, Video Brochures & Magazines, and Tiling Video Wall Displays.
Find out more here about the range of One Digital Signage products compatible with digitalsignage.NET
Shuttle Inc, founded in Taiwan in 1983, is specialised in development and production of innovative mini PCs.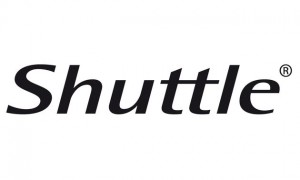 The joint-stock company is represented worldwide by a network of branch offices in Germany, the US and Japan.Since 2001 the attractive cube-shaped PCs have conquered nearly any field of application and have become the core business of the company headquartered in Taipei / Taiwan. Widely acclaimed by customers and press across the globe, Shuttle founds its success on effective management and long-term experience in making mainboards of highest quality standards. Since years Shuttle's mini PC barebones and fully-configured systems are the first choice of many system integrators, VARs, OEMs and ODMs banking on the high reliability and build quality. With appealing mini PC solutions Shuttle meets the requirements of consumers excellently and seeks to provide further user-friendly solutions of consumer electronics for the digital signage space and home environment
Find out more here about the range of Shuttle products compatible with digitalsignage.NET
Samsung Smart Signage platform

Structured for complex applications, the Samsung SMART Signage Platform (SSP) connects you with our partner ecosystem to help you build a custom-tailored solution. Streamline deployment and manage content remotely across multiple displays and locations through this open and integrated player side media platform.
Find out more here about the range of Samsung Smart Signage products compatible with digitalsignage.NET
Founded in 1989, Altoona specializes in the production of full color LED displays that use today's latest high technology.
Altoona operated almost exclusively abroad during its first years in business, so it has unique experience that it draws upon during the design and construction of its products. Developments in LED technology, together with a reduction in the costs of electronic components, have significantly expanded the market in the sectors where this type of display is used, which is why the company is continuously growing and now does business on all 5 continents.
Find out more here about the range of Altoona products compatible with digitalsignage.NET
Minix

Established in 2008, MINIX has since emerged as a global leader in the development of next generation computers, setting new precedents in portable PC and media hub technology. We pursue the latest technological innovations to offer revolutionary devices capable of fulfilling all your computing and media playback demands. MINIX products aim to redefine the way users interact and control their media content, putting the power of computing in their hands. The latest X88i model designed for commercial applications is an idea product for 24/7 deployments.
Find out more here about the range of Minix products compatible with digitalsignage.NET
IAdea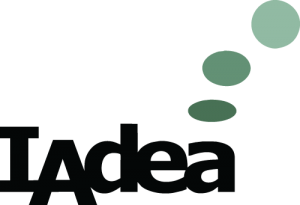 IAdea offers the industry's most complete family of digital signage media players and signboards. Founded in 2000, IAdea is dedicated to the development of cutting-edge commercial-grade digital signage players and integrated displays. IAdea's products support the W3C SMIL open platform and the HTML5 content standard, allowing system integrators to quickly customize and tailor to individual project requirements. IAdea's device technologies power many large-scale digital signage projects, offering proven robustness and lowered total cost of ownership (TCO). With offices worldwide, IAdea provides uninterrupted product service throughout the globe.Designed for 24/7 operation Iadea devices are robust devices and are solid state in design. Pre-loaded industrial-focused Anbedded™ OS, which is derived from the Google Android software but added layers of protection to ensure the highest reliability.
Find out more here about the range of IAdea products compatible with digitalsignage.NET
Allsee Technologies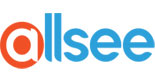 Founded in 2005, Allsee Technologies has quickly developed into a market leading Digital Advertising Display Manufacturer with an impressive Blue Chip client portfolio. To meet the demand of our global distribution network of resellers, our factory in China currently produces in the region of 2,000 displays every day, ranging from digital advertising displays, freestanding digital posters and touch screens to seamless video wall displays. We have offices in the UK, China, the US and Africa. Our success has been driven by our focus on delivering supreme quality, market leading customer service and unparalleled industry expertise. We are the only manufacturer committed to simplifying the emerging technology of Digital Signage for our customers.
Find out more here about the range of Allsee products compatible with digitalsignage.NET
Why not try out our software for free